OneReach.ai and Deepgram Partner to Revolutionize Conversational AI

Published on 04/25/23
Updated on 07/06/23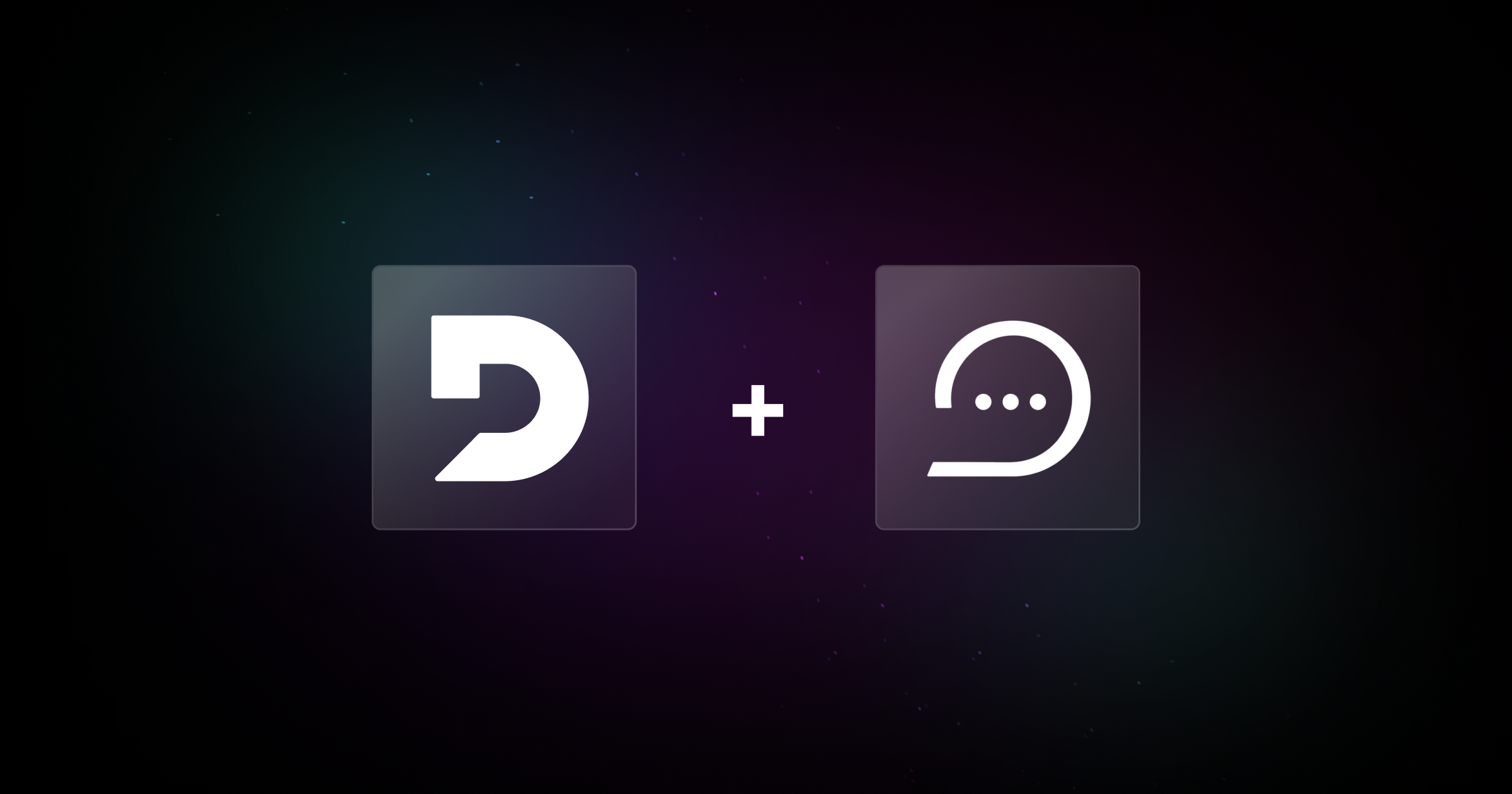 Conversational AI providers know that it's all about providing the best experience to their customers. This is why we're pleased to announce an exciting new partnership with OneReach.ai that integrates Deepgram's industry-leading automatic speech recognition (ASR) technology into their award-winning conversational AI platform. Through this integration, it's easier than ever for developers to create superior conversational solutions tailored to the specific needs of their customers.
The Opportunity
This partnership offers a low-code/no-code conversational AI platform with over 10,000 features and a composable architecture for solving complex tasks, integrated with the world's most powerful speech recognition platform that can be tailored to your customers and their specific audio use cases. And this joint solution can be productized for your workflows and use cases in days, not months, enabling superior time to value.
We can quickly create voice-enabled solutions like virtual agents, virtual assistants, sales and support enablement products, and analytics solutions that can be changed and optimized quickly and easily to meet new business needs or trends. You are not locked into a single solution. You can quickly test and redesign the workflow to better fit your customer experience.
To see Deepgram's integration for OneReach at work, check out the demo video below.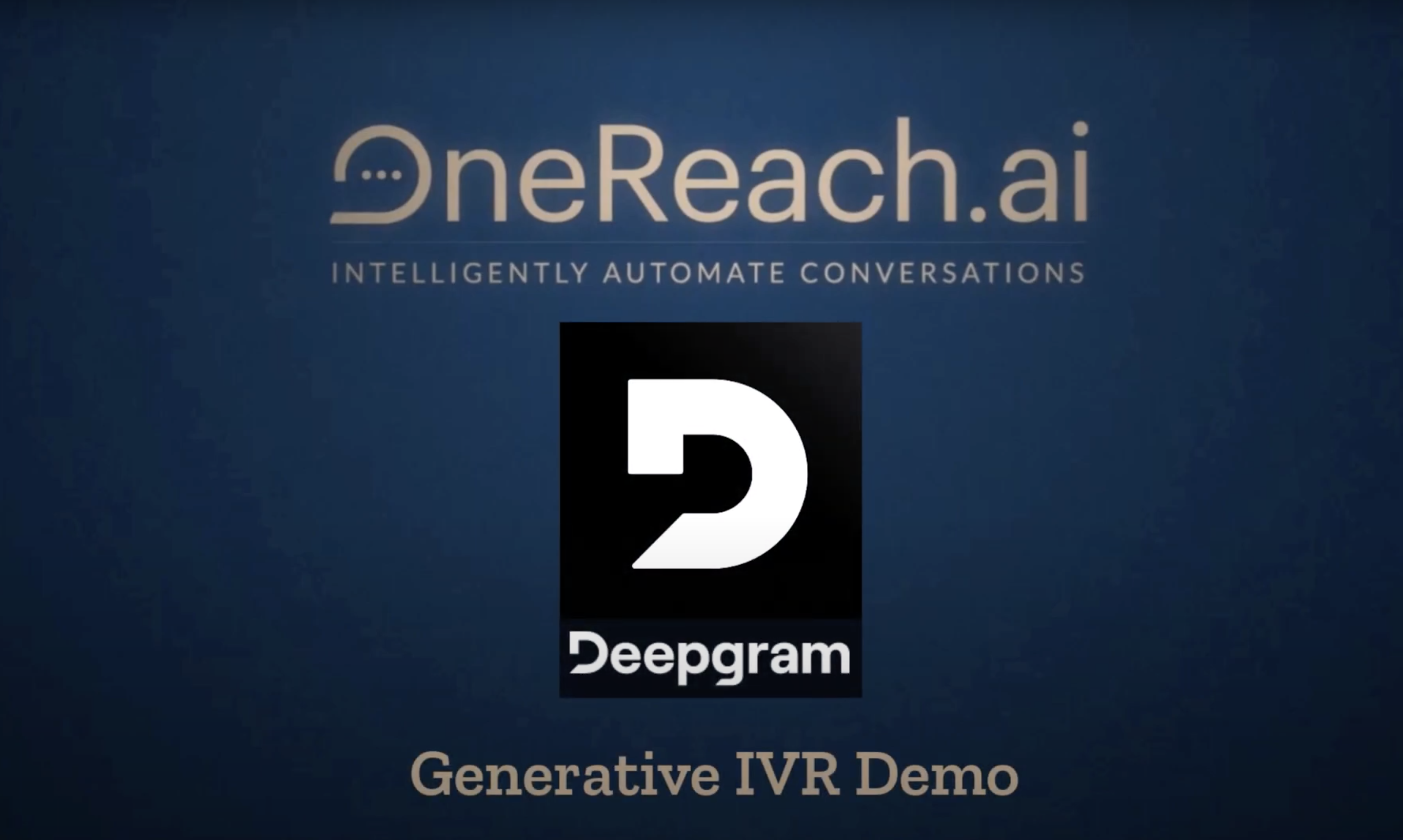 A Best-in-Class Partnership Built on Innovation
The OneReach–Deepgram partnership is built upon speed, innovation, and continuous improvement. We believe every conversational AI experience should be custom built to suit the particular needs of your company, market, and customers. Using advanced technologies like automatic speech recognition (ASR), natural language understanding (NLU), speech-to-text responses, and more, in combination with orchestrated workflows will create the best customer and employee experiences. The benefits are many, including:
A Solution Unique to You. Optimize your voice technology solution to your unique use case and real-time audio needs.

Faster Go-to-Market. Low-code/no-code means faster development and changes that can be released quicker. Future proof conversational AI solutions with easy-to-test and change workflows.

Easier Deployment. Deploy on-premise or on a private or public cloud with ease using built-in integrations.

Customize With Lower TCO. Get a customized conversational AI solution at a much lower TCO than a pre-built solution.

Better User Experiences. Tailor your conversational AI experience to your unique workflow.
Deepgram and OneReach Customized for Your Customers
There's a reason Gartner has recognized OneReach.ai as a leader in their Magic Quadrant for Enterprise Conversational AI Platforms the past two years. In addition to providing a wide range of prebuilt connectors to different channels and advanced features, their users rate them highly for their commitment to customer experience and usability. With the new Deepgram integration, their customers will enjoy even more great capabilities.
Prebuilt or one-size-fits-all solutions often mean compromising the user experience. Our joint solution lets developers easily and quickly build, test, improve and optimize their conversational AI voice solution within weeks and deliver massive ROI. Deepgram provides the speech-to-text solution that is tailored to your customers' accents, dialects, jargon, terminology, and language with millisecond transcription speed and market-leading accuracy. The OneReach.ai platform takes this highly accurate input and allows you to design unique conversational AI solutions that hyperautomate customer and employee conversations, business processes, and tasks.
Visit us at the Call & Contact Center Expo (April 26-27, 2023), and be sure to stop by the Deepgram booth (#6031) at the Las Vegas Convention Center to learn more about the Deepgram integration for OneReach.ai. You can also contact us to talk to one of our product experts.
We welcome your feedback, too! Please share it with us at https://deepgram.hellonext.co/b/feedback. We can't wait to hear about what you want to build!