Deepgram's powerful speech AI platform enables contact centers with:
Real-time call transcriptions for agent assist and support enablement.

Fastest processing time for pre-recorded transcription (transcribe an hour of audio is just 12 seconds).

Greater accuracy on the words that matter most to you (terminology, product terms, acronyms, and more) with our tailored speech models.

Conversational IVR solutions for faster resolution and better customer experiences.

Natural language understanding features like Diarization, Summarization, Redaction, Entity Detection, and more.
Fill out the form to request a meeting on-site at CCW with an expert from our team. →
Deepgram enables key use cases to improve customer experiences
Call Center Analytics
Highly accurate transcription to power actionable intelligence on upsell opportunities, agent coaching, QA and compliance, and more.
Real-time Agent Assist
Resolve average call handling time and provide better customer service with real-time transcripts.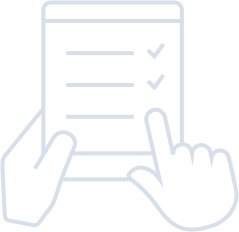 Q/A & Compliance
Accurately search your voice data for insights like non-regulatory compliance.
Conversational IVR
Power human-like digital agents to respond to callers in real-time with Deepgram.
Pure Transcription!
Real-time and batch transcription processed way faster than the other guys complete with keywords and search.