A Voice Destin-ation: Project Voice X 2021

Published on 12/09/21
Updated on 06/15/23

Face-to-face events are (kind of) back - and we decided to rejoin the fray for Project Voice X held in Destin, Florida. It was great to meet and listen to the innovators and futurists in the panel sessions which ran the gamut from why voice is the next interface to diagnosing mental declines in patients. Voice technology has moved from command and response smart speakers to true business, retail and medical uses that will change how we interface with machines. How about a multi-channel NLU based, voicebot, SMS, and email interface AI that can provide customers solutions in the method that works best for them? Or supplement doctors' regular in person visits with voicebots calls that can determine if the patient is doing well between visits. Or analyzing a speaker to determine psychographic information on their predilection to certain topics, their overall sentiment, and voice personality.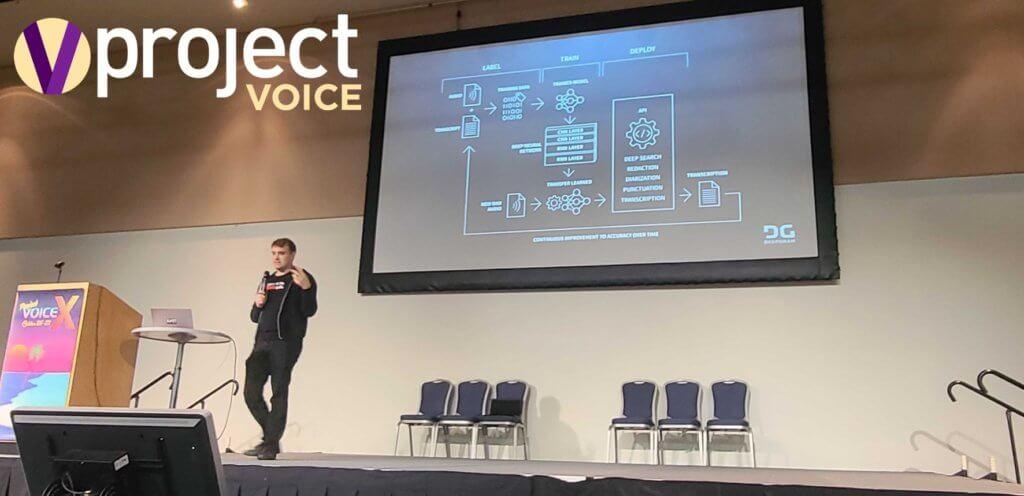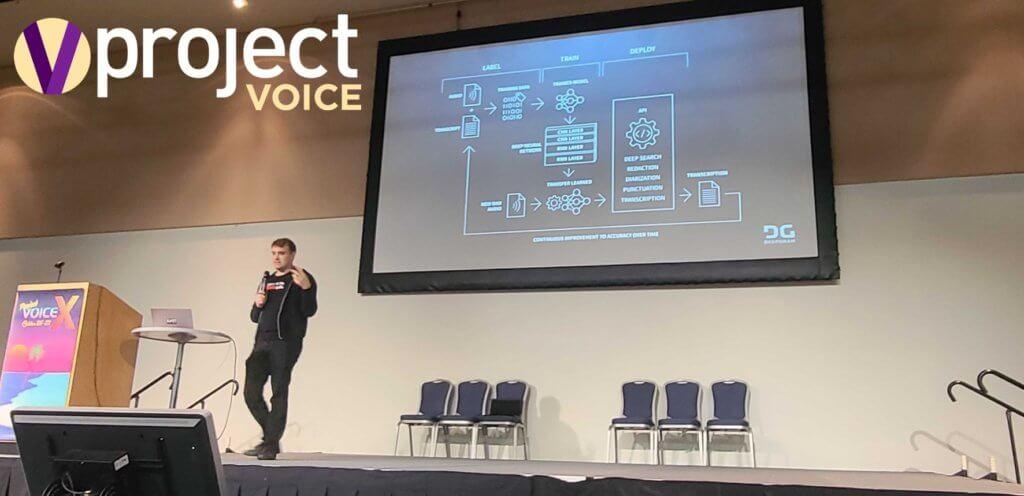 Scott Stephenson, Deepgram CEO, presenting "Building the Future of Voice" at Project Voice X 2021.
In partnership with Cyrano.ai and Project Voice, we recorded a sample of the sessions from Day 1 to transcribe. Cyrano.ai ran an analysis of Bradley's opening session, which you can see in the third transcription post for the session #3 by Scott Sandland below. Listen, learn, enjoy and comment!
To learn more about how Deepgram can help you, contact us.
If you have any feedback about this post, or anything else around Deepgram, we'd love to hear from you. Please let us know in our GitHub discussions .