Don't Just Participate, Own: Deepgram Celebrates International Women's Day
Published on 03/08/23
Updated on 08/03/23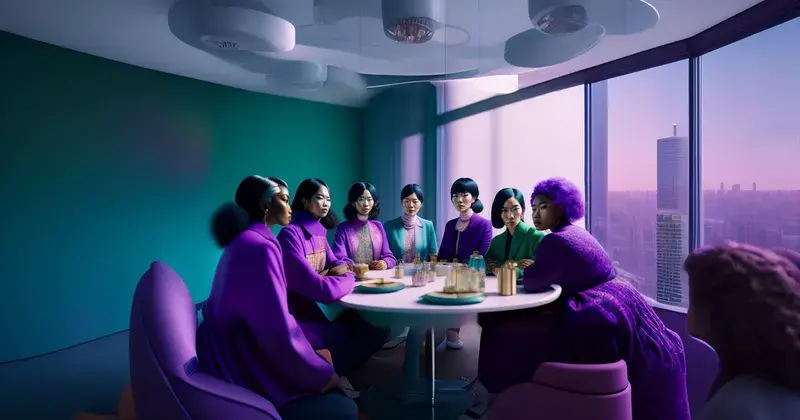 At Deepgram, we're big believers in this year's International Women's Day theme, #EmbraceEquity. 
Just look at our motto: "Every voice heard and understood." We understand that it isn't just about hearing what women and other underrepresented groups are saying. It's more than that. It is about taking the time to understand what motivates them to speak out and the goals that their words seek to achieve. It's that "understood" part that moves beyond equality to equity. 
This year's theme is aimed at discussing why "equal opportunities are no longer enough." #EmbraceEquity helps us all create a dialogue around recognizing each person as an individual who is unique and has different needs requiring different resources to reach a place of equality. 
Equity is a must-have cornerstone of an inclusive society. With such a cornerstone, it is incredibly important that we seek out the equity and inclusion of women, especially in tech and in voice technology. 
Gender bias in voice technology is not a new phenomenon, and has been discussed many times in many contexts, from the default feminine voices of voice assistants, to worse accuracy for female voices. In at least one instance, the recommended remedy for gender bias in voice technology was "women could be taught to speak louder, and direct their voices towards the microphone…"
Deepgram has taken a different approach. We aim to cultivate and amplify a new set of voices which previously went largely unheard. This starts by empowering women at Deepgram to speak up, and not merely participate in, but to own more of the important discussions we have as a company. It means both fierce advocacy and consistent action to promote representation of cis and trans women voices in our speech data, and taking the steps necessary to ensure that the biases of the past do not persist into the future.
Deepgram celebrates and embraces equity every day. In recognition of International Women's Day 2023, Deepgram is hosting an internal mini-event with Dr. Joan Palmiter Bajorek and sharing some personal stories from some of our female leaders and mentors. 
DG Ladies, the internal Women in Tech employee resource group here at Deepgram, offers women at the company many paths to grow together, advocate for change where it is needed, and raise women's voices throughout the organization. These initiatives include a mentorship track and self-paced study groups for women at Deepgram to build new skills, from picking up Python to public speaking. Believing that one's network provides both a safety net to fall back on, and a path to climbing in one's career, we aim to foster new connections between women across the company. And, of course, we like to have some fun too, with the occasional social hour or lunchtime show-and-tell session where DG Ladies can share their hobbies and interests outside of work.
Let's take this day to reflect on all the progress women have made over the past decades, but also realize that there is still so much work to be done. Equality may be codified in most companies' policies, and is so close to being officially enshrined in the U.S. constitution. And it's these equality efforts that have helped women everywhere achieve so much. However, equality is necessary but insufficient when it comes to realizing the potential of women, both in the tech sector and elsewhere. Equity is not merely about "having a seat at the table." It's about building a culture where all women can pull up a chair and lead the conversation, without questions or caveats. 
The work is only getting started. Let's keep going.