TeleConnx and Deepgram Bring Speech-to-Text to Asterisk/FreePBX

Published on 05/03/23
Updated on 06/20/23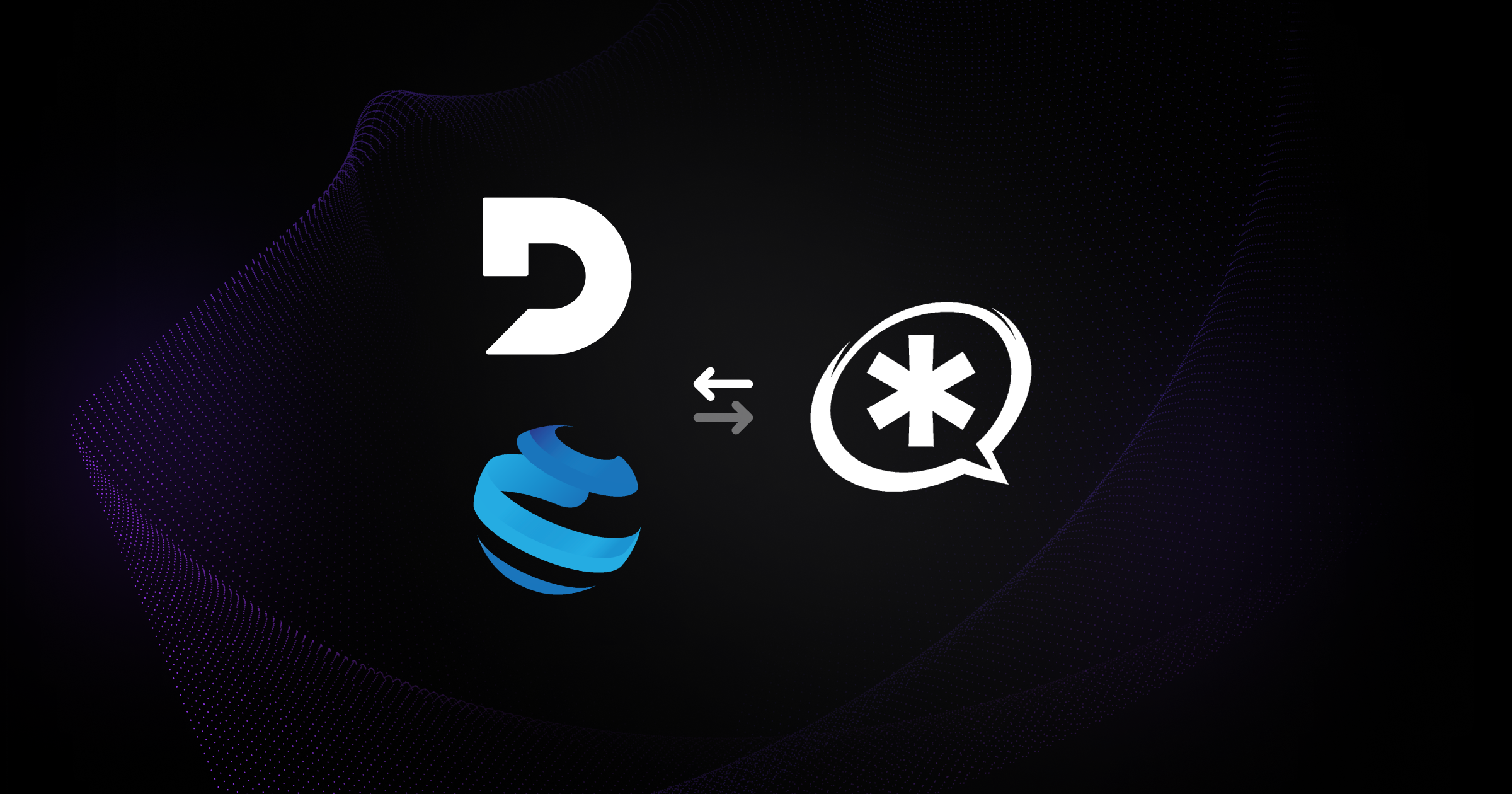 With over 1M servers worldwide and adding more than 1.3M new endpoints each year, Sangoma-sponsored Asterisk is the #1 open source communications toolkit in the world, serving a diverse mix of end users across SMB, enterprise, and government adopters, and use cases ranging from call centers to telephony systems. Today we are thrilled to announce our exciting new partnership with TeleConnx to seamlessly integrate Deepgram's real-time speech-to-text API into Asterisk-based PBX phone systems, available for testing and purchase here.
This revolutionary solution is set to transform the way businesses manage and process phone calls, delivering unrivaled speed and accuracy in automated, intelligent voice interactions. Instead of complex phone key-driven menus that lead to a frustrating experience, an interactive voice-powered system can get people to the right place fast through simple call routing in Asterisk. Powered by Deepgram, the new TeleConnx Speech-to-Text system unlocks a world where your phone system is smarter, more efficient, and more valuable than ever before.
"It's been a wonderful experience working with Teleconnx powered with Deepgram. The team is so professional and experienced, having great customer support. Instant programmable solutions with a number of options. After upgrading to Deepgram we have experienced massive progress in daily sales, stats have gone up 25% from Google [STT] and paying 5 times less. Quality is extraordinary with Teleconnx's well-programmed integration with Deepgram, where we get 95% accuracy." 
– Salman Babar, Managing Member at Transcom Networks
With TeleConnx Speech-to-Text, you will experience lightning-fast and incredibly precise transcriptions that ensure your voice interactions remain smooth and uninterrupted. This is made possible by Deepgram's industry-leading, real-time speech recognition technology–faster and more accurate than the competition–that TeleConnx Speech-to-Text incorporates to provide the fastest speech-to-text integration on the market. Capable of handling hundreds of simultaneous calls, it is perfect for businesses of all sizes looking to boost productivity and enhance their customer experience.
Moreover, TeleConnx Speech-to-Text helps your organization optimize its call handling process, automate routine tasks, and reduce response times. This leads to greater customer satisfaction, allowing your team to focus on more critical and value-added tasks. Additionally, transcribed phone calls are an often underutilized treasure trove of information, enabling you to gain valuable insights about customer behavior, preferences, and needs, paving the way for more targeted and effective communication strategies.
TeleConnx Speech-to-Text is a game-changer for any organization looking to stay ahead of the pack in today's fast-paced, customer-first world. By upgrading your phone system today and unlocking the power of Deepgram's industry-leading, real-time speech recognition technology, you can finally realize the true potential of your telecommunication infrastructure and propel your business to new heights. Don't miss the opportunity to experience the power and efficiency of TeleConnx Speech-to-Text. It's time to upgrade your phone system today and reap the rewards of unparalleled speed, accuracy, and seamless voice interactions.
We're excited about the possibilities that this partnership can bring to your customers and would love to hear from you. Contact us to talk to one of our product experts for more information today, or enjoy a free 30-day trial and be up and running in minutes by following this simple 3-step installation process.

We welcome your feedback, too! Please share it with us at https://deepgram.hellonext.co/b/feedback. We can't wait to hear about what you want to build.