Deepgram Integrates with AudioCodes to Power Real-Time Voicebots and Analytics

Published on 05/18/23
Updated on 06/20/23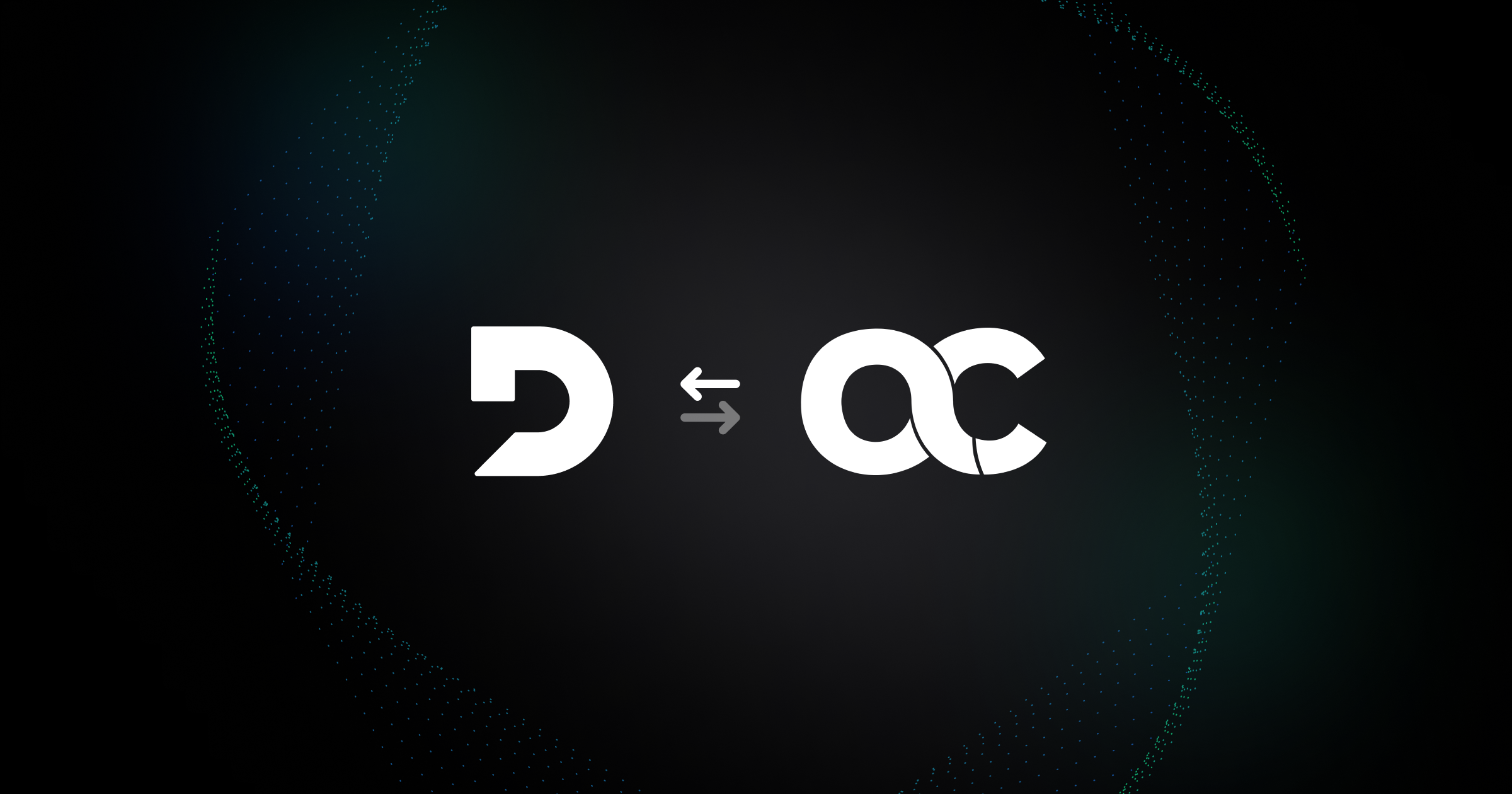 Recent advances in artificial intelligence (AI) are driving a profound transformation in the way digital contact centers operate, enabling significant improvements in customer experience while also boosting operational efficiency and unlocking major cost savings. A growing number of customer interactions are handled directly by AI-powered agents, allowing live customer support personnel to focus their time and attention on the most complex customer problems that require specialized domain knowledge and a more hands-on customer interaction.
Underpinning all of these advances are improved conversational AI capabilities powered by underlying speech recognition and natural language understanding technologies, enabling customer interactions with voicebots in native tongue. Customer demand for a good user experience is extremely high. The proliferation of intelligent voice assistants and smart speaker products, like Amazon Alexa or Siri from Apple, has established a consumer standard for human-computer interaction using voice. And these expectations carry over into business domains—creating a high bar for companies to clear when crafting their own conversational AI experiences.
Providing customers with efficient, pleasant, and cost-effective service solutions is crucial for the long-term health of large enterprises. Rapid adoption of AI and machine learning capabilities have revolutionized the customer experience, allowing companies of all sizes to implement fully automated, voice-powered customer contact bots and leverage real-time analytics. AudioCodes, a leading provider of advanced communications, created the VoiceAI Connect platform to enable easy integration of voice bots into contact centers.  It seamlessly ties real-time telephony services together with speech analytics services and popular bot frameworks, and is available as a fully managed service (Enterprise Edition) and as a self-service SaaS solution (AudioCodes Live Hub) supporting various deployment, integration and regulatory requirements.
AudioCodes high-definition voice technology and services enables enterprises and service providers to build and operate all-IP voice networks to deliver unified communications, contact center voice connectivity and innovation, and hosted business services, whether in the cloud or on premises. Deepgram is excited to release an integration with AudioCodes that provides speech-to-text (STT) services within the AudioCodes VoiceAI Connect editions. With this integration, the AudioCodes voicebot connectivity platform—VoiceAI Connect—now incorporates Deepgram's industry-leading STT services as a core enabling technology (see the pictorial below).
VoiceAI Connect users can now utilize Deepgram's streaming STT services with any real-time bot on the platform, allowing users to reap significant benefits in speed, accuracy, and ROI enabled by Deepgram's end-to-end, deep learning solution for automatic speech recognition. And Deepgram supports deployment on-prem as well as public and private cloud.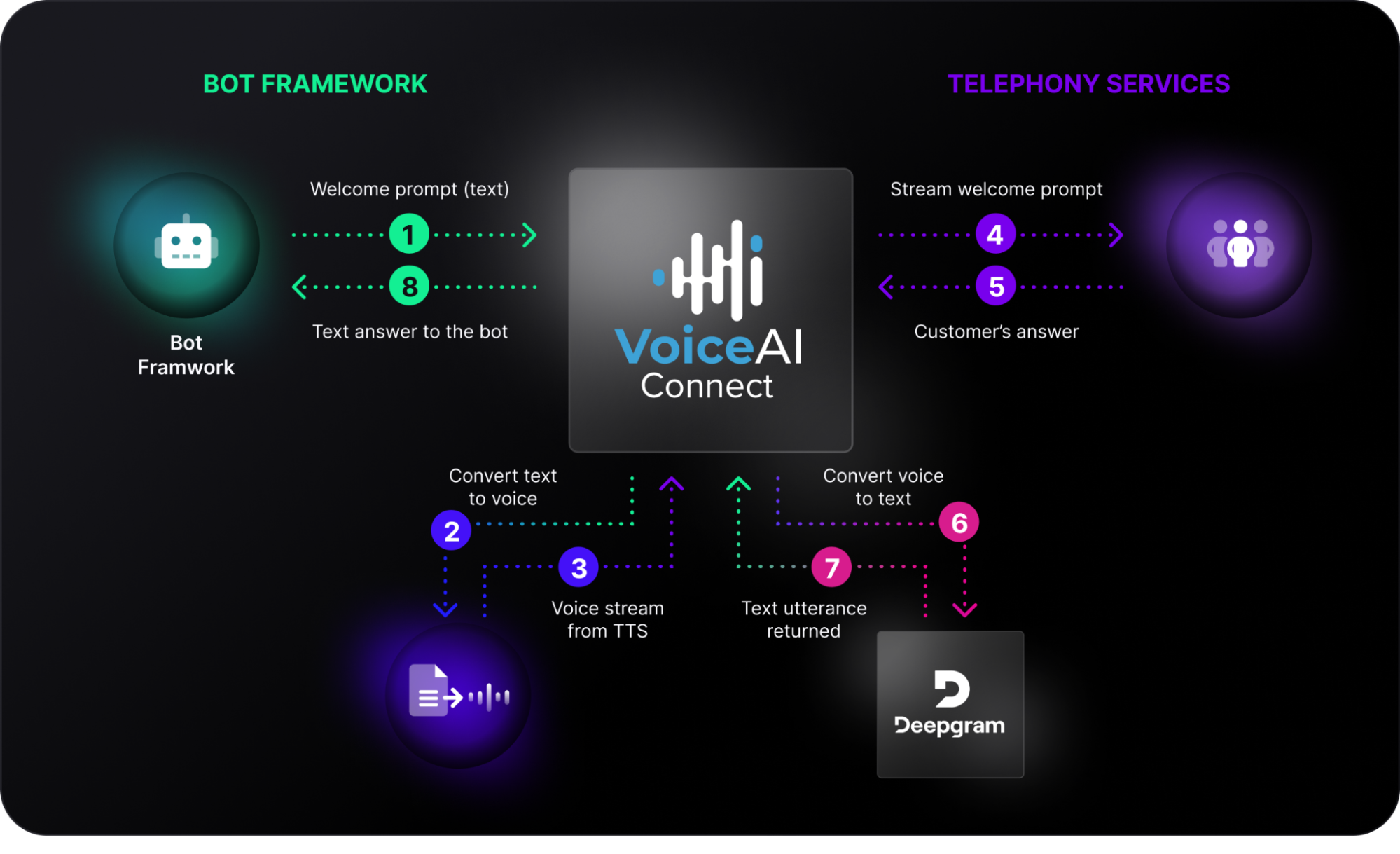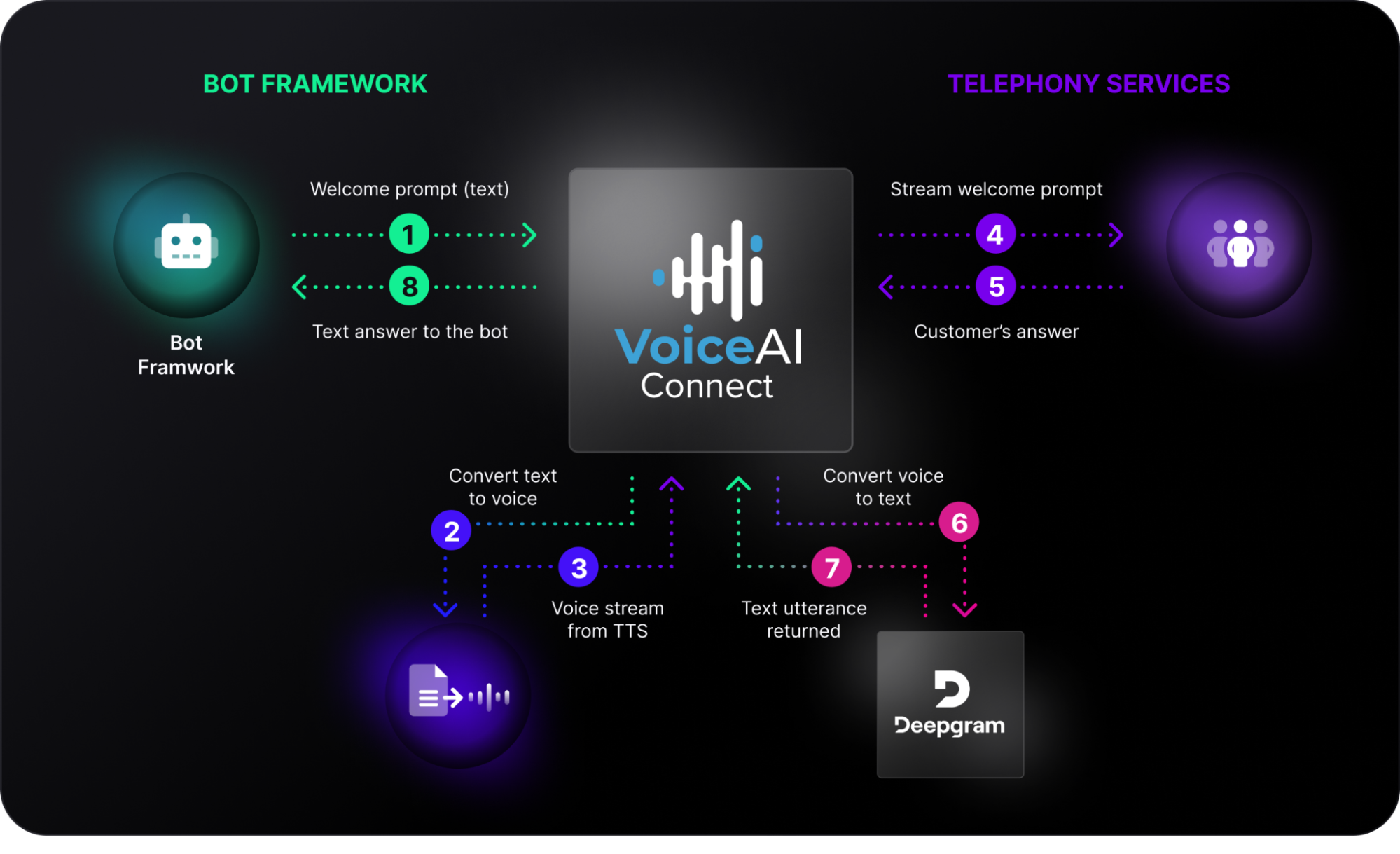 Switching to Deepgram in VoiceAI Connect
Deepgram's integration with AudioCode's VoiceAI Connect, makes it simple to use our STT analytics. 
To utilize Deepgram STT analytics within your bot frameworks, provide them the following information, and you will be up and running with Deepgram immediately!
Simply create an account with Deepgram by contacting our sales representatives or sign up directly for a Console account on our website. Then, you can connect Deepgram to AudioCodes based on the information below, 
Information needed by AudioCodes:
AuthKey - generated by our sales team or by creating a Console account
Deepgram STT WebSocket URL - wss://integrations.deepgram.com/audiocodes/stt
For more information on switching to Deepgram within VoiceAI Connect, please refer to the AudioCodes Technical Documentation.
If you have any feedback about this post, or anything else regarding Deepgram, we'd love to hear from you. Please let us know in our GitHub discussions or contact us to talk to one of our product experts for more information today.