Low Cost, Better Transcripts
Yes, you can get a win-win here. With our End-to-End Deep Learning technology, we run on all GPUs instead of CPUs/GPUs, which means your computing resource costs can be 8X lower along with lower ASR costs.  All with 90%+ trained accuracy, 1200X speed up in batch transcriptions, and < 300-millisecond real-time lag.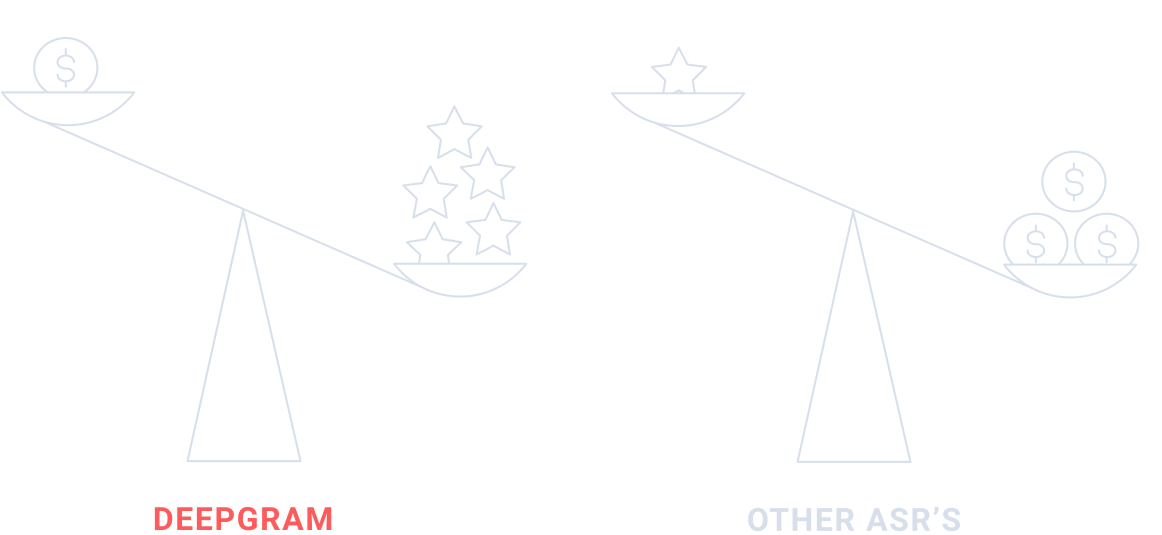 High Accuracy for Better Analysis
Data is your lifeblood, and garbage in is garbage out. So why settle for <80% accuracy with hard-to-analyze call transcripts? Our Speech Models can be trained to your customer's specific use case, including terminology, product terms, acronyms, and accents.  We are designed for both startups and enterprise environments, so noise and cross-talk during phone calls or meetings don't bother us.  Train our models for your specific use case.